Top Message
Top Message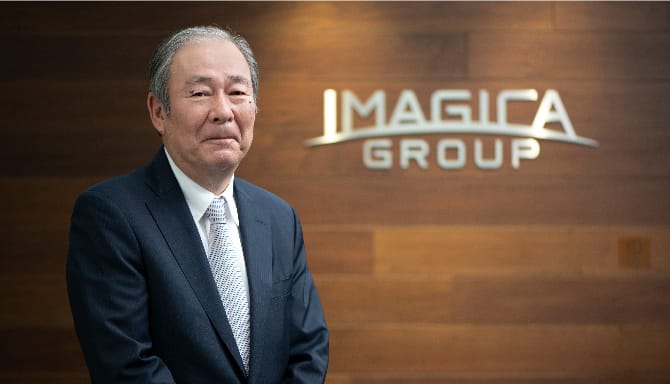 I would like to take this opportunity to thank you for your interest in IMAGICA GROUP.
I have assumed the office of Representative Director and President of IMAGICA GROUP Inc., effective April 1, 2019.
As I have been managing one of the major subsidiaries of this holding company prior to this appointment, I am looking forward to devoting myself further to enhance our group's overall corporate value.
We are seeing the Heisei period of the Japanese calendar coming to an end and are welcoming in the Reiwa period, at a time when the Japanese society is facing the challenges of the time, such as declining birthrate and aging population, work style reform policy enforcement, and a 100-year-life concept.
Various measures are being tried out and innovations in technology are taking place at an incredible speed to provide solutions for people who are indeed standing at a huge transitional point called The Fourth Industrial Revolution.
The IMAGICA GROUP's core business of "video" has become surprisingly diversified in this landscape and has penetrated throughout our society.
"Video has become an indispensable part of our society as entertainment content, a communication tool, or a problem-solving agent. It is needed everywhere, all the time. We can even say that "video" is a major driver of the revolution.
We shall continue to see "video" used in almost infinite number of situations along with the rapidly evolving technological innovation. IMAGICA GROUP will evolve with "video" and pursue various businesses to create new value in the world of "visual communication".
With the collective strength of IMAGICA GROUP, we will provide services to people by enhancing the added value of "video", delivering amazing emotional experience with the "video" and striving to serve the local and global communities with the "video".
Your support and encouragement to us on this journey would be sincerely appreciated.
April 1, 2019
IMAGICA GROUP Inc.
Representative Director, President
Nobuo Fuse