To our shareholders
To our shareholders
I am sincerely grateful to you for your deep understanding and support towards our businesses.
2020 was an unprecedented year faced with the spread of COVID-19, which brought about the age of the new normal, tremendously altering people's way of life. The year reminded me of how much the entertainment market, contributes to society and enriches people's hearts and minds with its amusement, sports, art and culture, and more. Online classes, telemedicine, and web meetings, to name a few, utilized something "visual" and we saw its rapid diversification during the year.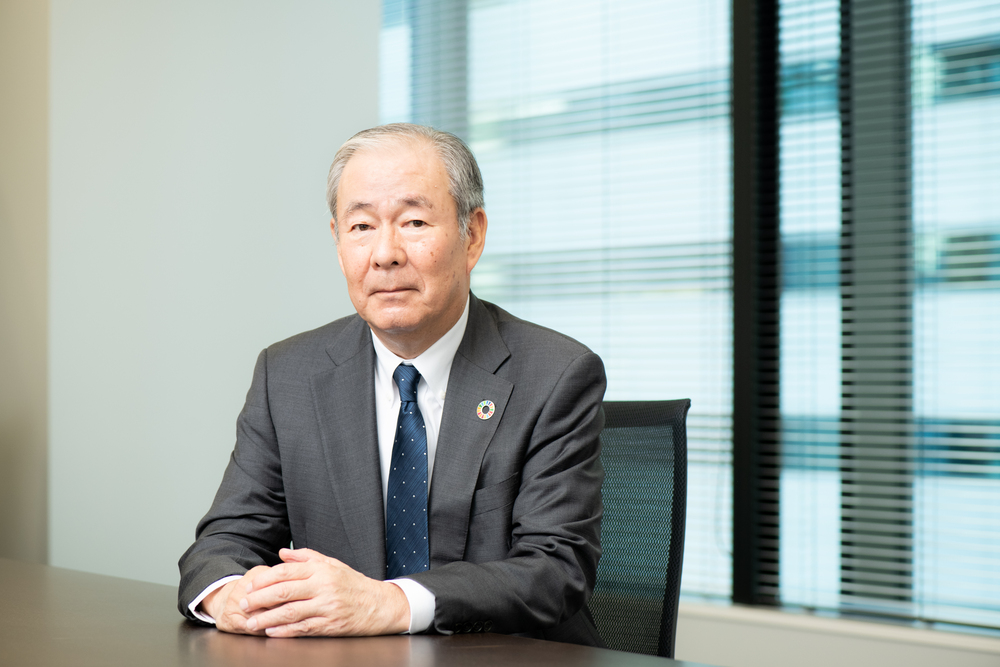 Fiscal year ended March 31, 2021
Our Group experienced an extremely severe first half of the fiscal year ended March 2021, impacted by the global spread of COVID-19 which substantially restricted social and economic activities. From the third quarter onwards, we saw domestic business environment gradually improve and our sales and operational income for the third and the fourth quarters recorded higher than the previous year achieving profitability. The gains, however, were insufficient to recover the sales deficit of the first half of the year, and net sales fell 7.8% year-on-year to 86,727 million yen and operational loss to 1,084 million yen (operational income for the same period of the previous year was 1,351 million yen). Ordinary loss was 1,343 million yen (ordinary income for the same period of the previous year was 416 million yen). Net income attributable to owners of the parent was 3,454 million yen (an increase of 420.2% year-on-year) as we appropriated the gain on shares from the divestiture of SDI Media Group, Inc. to extraordinary income.
Formulated a New Mid-Term Plan "G-EST 2025"
Although our Group had been engaged in driving the midterm business strategy, Integration to 2021, which would have been completed in the fiscal year March 2022, and we had laid the ground work for the future by building a new structure for global business, initiating a structural reform through production services, and creating new businesses in the fields of live entertainment and optical measurements, we confirmed that reaching the financial target set for the fiscal year 2021 would be unfeasible due to factors including the coronavirus pandemic. Under the circumstances, we formulated a new midterm plan, "G-EST 2025," addressing challenges that became apparent due to the pandemic. The new midterm plan consists of four key strategies, three supporting strategic measures, and SDGs to resolve social challenges and achieve sustainable growth. As per our new midterm plan, we will strive to "become a Group consisted of a balanced, highly profitable businesses that is resilient even under adverse circumstances."

Thank you again for your continued support.
About the New Mid-Term Plan "G-EST 2025":https://www.imagicagroup.co.jp/en/ir/philosophy/plan.html
Representative Director, President
Nobuo Fuse