To our shareholders
To our shareholders
The video related market in which the Group operates businesses would further see a rapid growth of the digital network. In the technology area, we are already seeing 4K, 8K, and HDR. More sophisticated visual presentations such as VR, AR, and digital signage are available in the production area. Smartphones and tablets signify the diversity of visual devices that are available. Advancement in compression technology and the cloud allow for more sophisticated visual transmission systems. We are in a time when conventional business models are making a big shift.
At the same time, video has become indispensable in the modern society as technologies advance and social environment changes. We believe that opportunities to use video will continue to ever expand.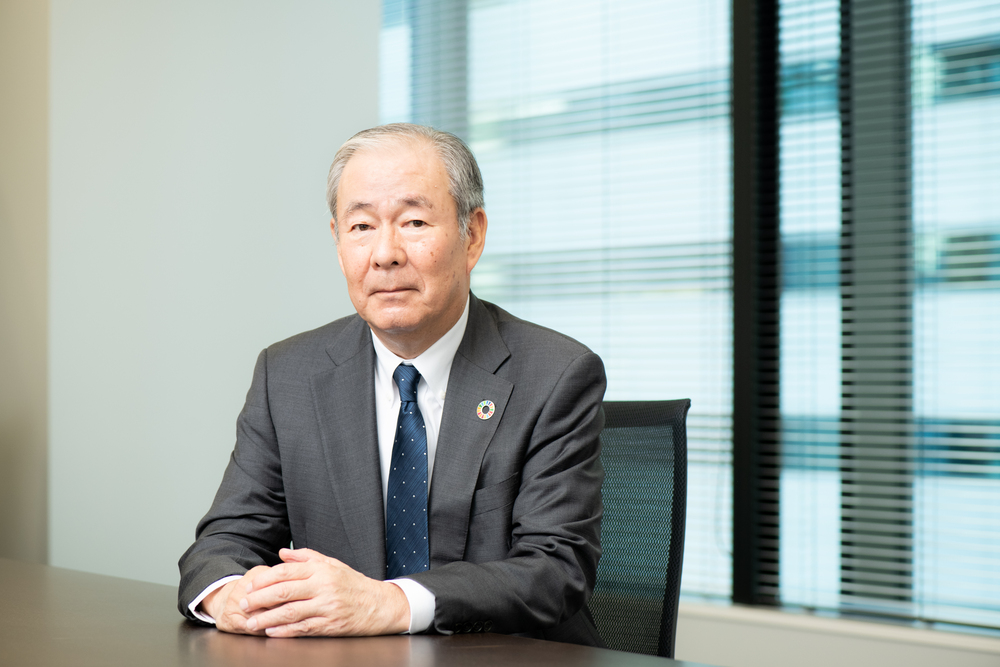 Against this backdrop, the Group is conducting a wide range of businesses in the video market with our corporate philosophy: We strive to create new value with honesty and sincerity, and aim to be a visual communications group that provides the world with surprise and excitement.
The Group's management policy for fiscal year 2019(ending March 31, 2020)is to have the Group exert its full comprehensive power through video business to improve profitability of existing major businesses and to enter into new domestic and global markets. We recognize the need to shift our businesses to match the changing business environment. Adapting to technological revolution with speed as well as improving ourselves to become a corporate group that will be attractive for the workforce and people's preferred corporate group are also a matter of great importance.
In particular, we will address the issues of redeveloping global strategy, achieving expansion, profitability and stability of the production services business, and making a stable portfolio that includes a balanced profit structure as well as sales structure.
We will engage ourselves in accomplishing the agenda as follows:
Develop new global business
Improve profitability
Shift our business from the existing business model
Create and develop new business
Promote work-style reform
The Group will focus on the above priority items and expect to generate net sales of 9.5 billion yen, operating income of 1.68 billion yen, ordinary income of 1.2 billion, and net profit attributable to owners of the parent of 1.8 billion yen as consolidated business performance in fiscal year 2019.
The net profit attributable to owners of the parent will include extraordinary income from the transfer of fixed assets (property and building) that took place in April 2019.
Representative Director, President
Nobuo Fuse