Mid-term Plan
Mid-term Plan
In film & video related businesses, digitization and networking are accelerating, and film distribution, VR / AR, and digital signage market are expected to grow rapidly, the we have planed mid-term management plan ended in the midst of 2020 (the fiscal year ending March, 2021) .
Business environment
Imaging expression enhancement
With innovation in 4K, 8K, and HDR technology, imaging production is seeing the move towards real-time and technology advancements in fields such as CG and virtual reality.
Video and film use diversification
With the rapid increase in video viewing via smartphones and tablets, the use of digital signage and live event real-time images is increasing.
Advancing image transmission systems
Video streaming over the internet is expanding thanks to the use of compression technology and the cloud.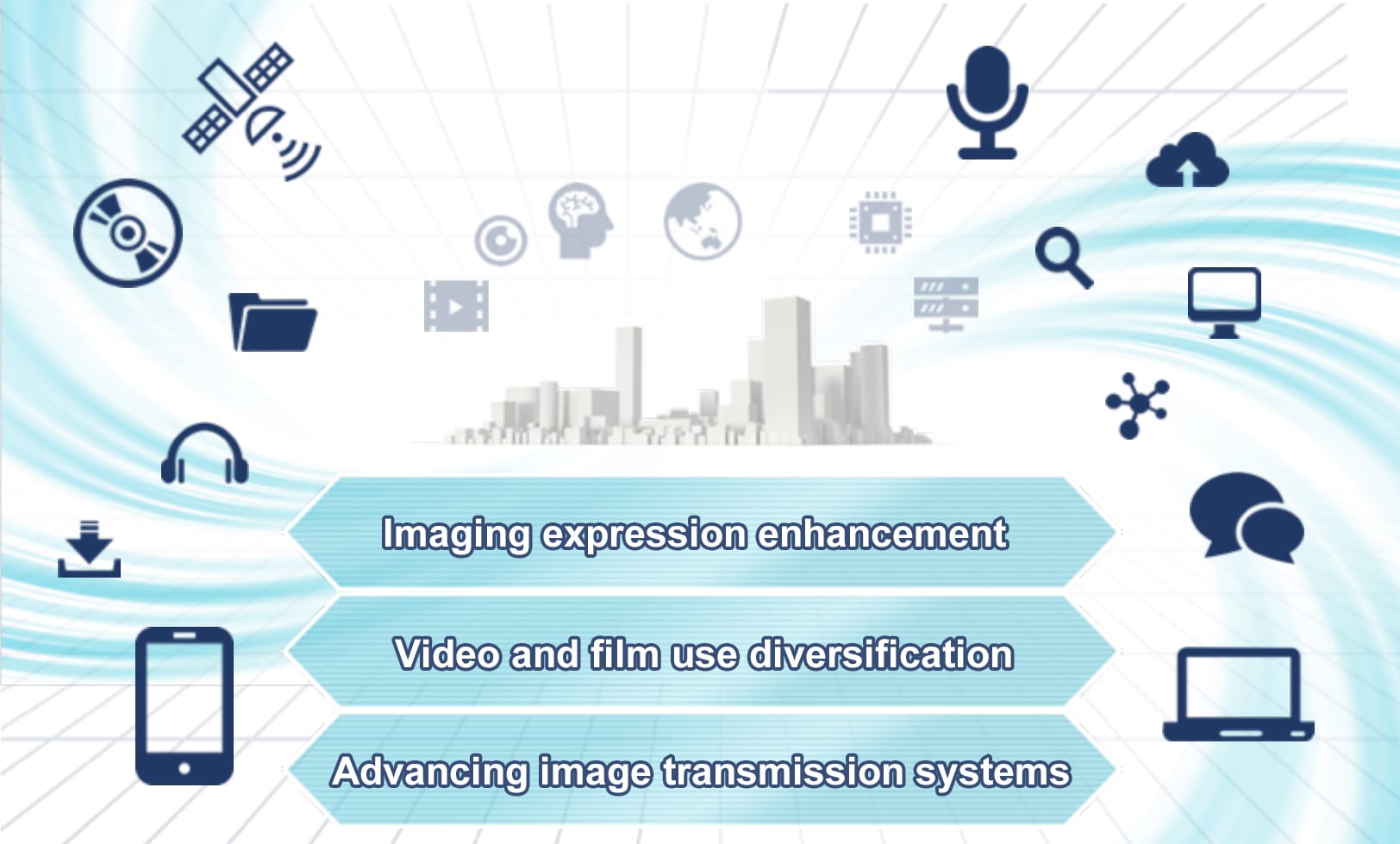 Core competence
Creativity
Being able to create something unique means having creativity. Our imaging content business possesses an extremely high level of creativity in the field of content creation.
Technology
The IMAGICA Group boasts highly advanced technological skills in the imaging technology domain.
System solutions
The imaging system business provides imaging-related companies with system integration backed by advanced technological skills.
Global business network
Our Group operates localized businesses in 37 countries and over 30% of Group sales are generated overseas.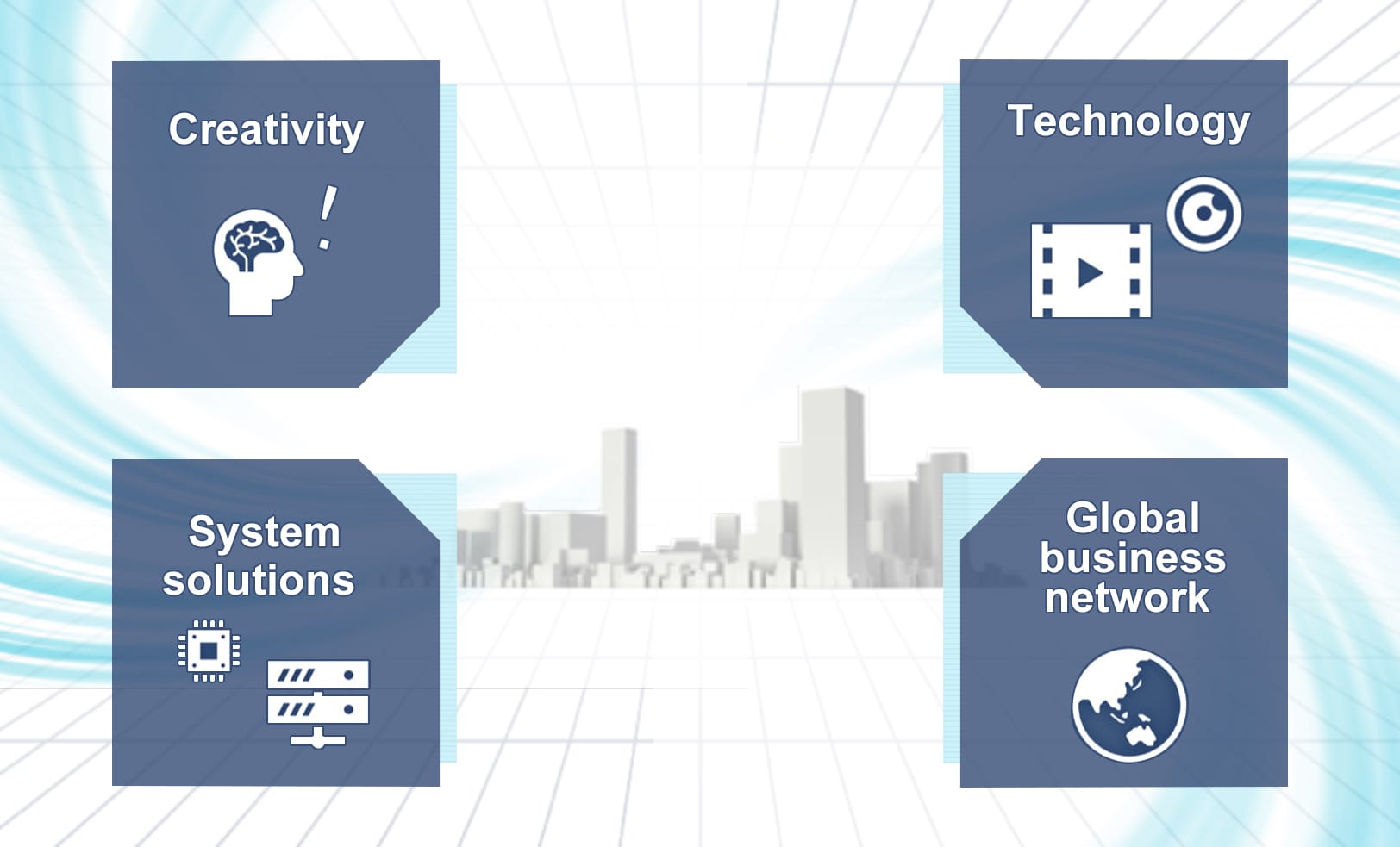 Group Basic Strategy for 2020
Group Management Principles
We approach the creation of new value with integrity and commitment and strive to achieve visual communications that deliver surprise and excitement to people around the world.
Our Ideal Situation for 2020
To be an Only One creative & technology group that delivers world-class visual content, production services, and imaging systems solutions.
Group Basic Strategy for 2020
Use growth drivers to expand business
Improve ability to generate profits
Strengthen operating platform
Growth Driver
Imaging content business
Expanding investments in the rights business, developing new businesses that incorporate new technologies such as 4K, 8K, VR, and AR.
Imaging systems business
Use new technology to grow and expand existing business.
Up-front investments
Entire Group to aggressively conduct up-front investments in medium- and long-term growth-driving businesses
To generate profits
Media localization business
Main business is localization when western imaging content is exported to other parts of the world. Will further promote cost improvements while continuing to expand global business.
Imaging production services business
Review business portfolio for the domestic market to pursue synergy and concentrate on high rate, high value businesses.
Imaging systems business
Continue driving growth for high revenue business.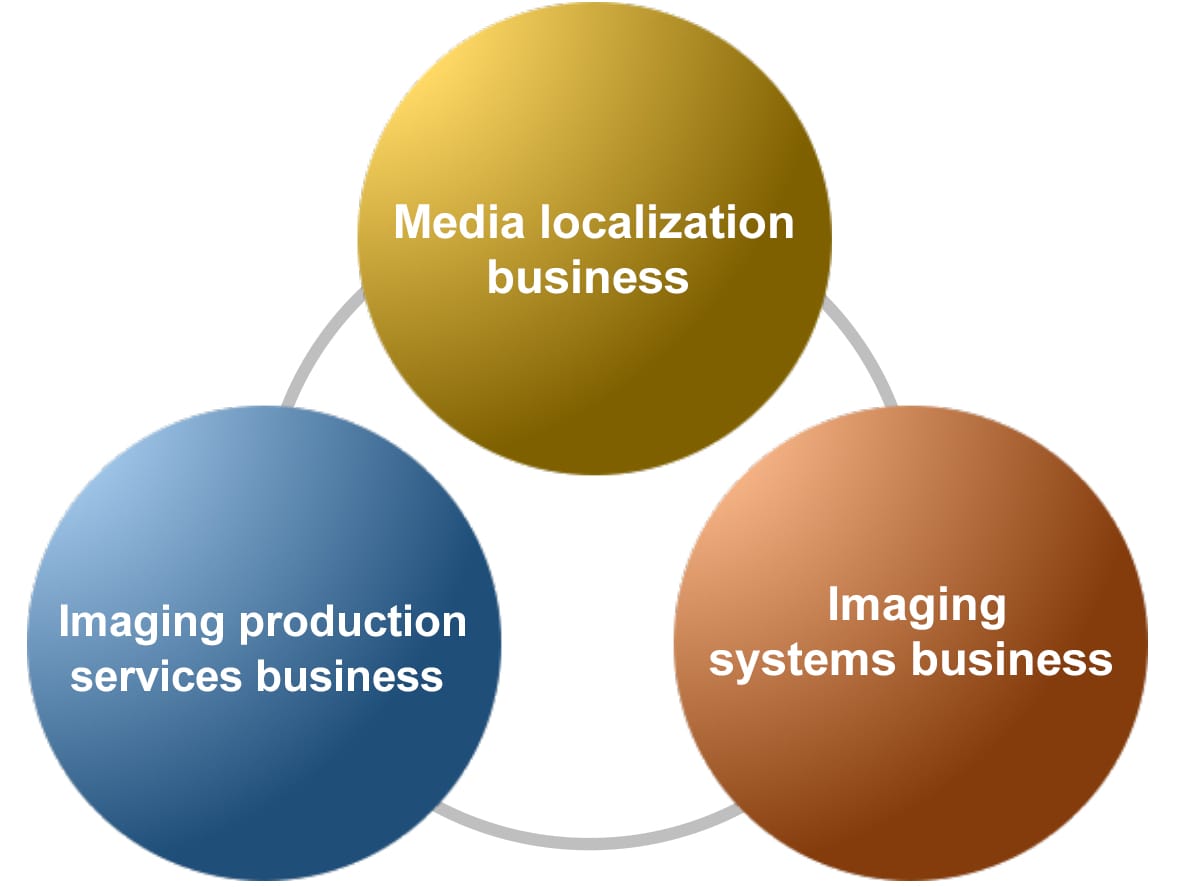 Management KPI
| | FY2020 |
| --- | --- |
| Net sales | \100bn |
| OP ratio | 5% |
Dividend policy
Dividend payout ratio 30%
Our Group positions profit returns to shareholders as one of our corporate management goals. Our principle approach to dividends is to issue profit dividends tied to consolidated performance with a goal consolidated dividend payout ratio of 30%. We will continue working to maintain stable dividends and improve our dividend payout level.
Mid-term management plan 2020